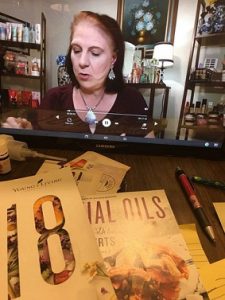 Many of you know that I joined Young Living Essential Oils a few months back. I can tell you, it's been an excellent experience so far. I haven't had ample time to switch over to natural products in EVERY (aspect) of my life. However, I'm not inclined to say that I will.
Just sayin…
In fact, I purchased a fall candle yesterday. What can I say?? I absolutely LOVE fall and I couldn't help myself! lol Please don't judge me. <3
Anyway…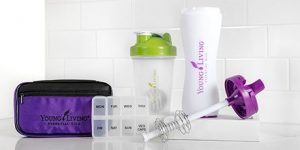 What I've learned and experienced so far has been quite the journey…A very good one, I may add!
I'm all about aging gracefully. You all know that I've tried a boat load of concealers, foundations, mascara, blushes, AND Especially Eye Shadows in various videos. Not all of them are anti-aging. Not all of them will make me look considerably younger.
Thinking back to much, much younger skin, I remember using Noxema. Let's just say, I sure wish I had (just $1) for every jar I went through. I thought it was the fountain of my youth when I was 13.
LOL!
So, let's talk about aging skin and the process of aging in general
As we age, there are all sorts of things taking place, unfortunately. As we get older, we are more prone to stress, our immune system weekends, our hair starts to gray, our skin starts to sag and wrinkle, our energy lessons, our brain function and sharpness start to decrease, our skin loses moisture, among many other things.
The aging skin on my face; including all the age spots that are beginning to show, AND WRINKLES has concerned me deeply. I already know that the big 60 is going to nag and torment me profusely.
The elasticity of the skin that we start to lose as we get older doesn't seem to bother (some) ladies. However, I've witnessed more that ARE plagued with aging than those that are not. ~~ Just sayin… lol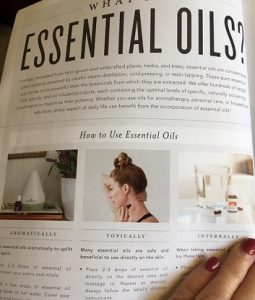 As I started trying and testing many anti-aging moisturizing creams and various makeup brands, I found essential oils to be a step in the right direction to slowing the signs of aging. One of the main reasons why they work is they have antioxidant properties that can help reduce, (and even prevent) considerable damage from sun, pollution, and other harsh materials.
In addition, there are many oils to help with illness and all kinds of health issues. Not to mention sharpening the mind.
So, let's get into it!
But firstly…
6 Important reminder Facts/Tips To Start
If you eat right, consume lots of water, protect yourself from the sun, don't smoke, and you don't consume alcohol in vast amounts, you are 5 steps ahead of anti-aging right there! –>> Also, Getting into a good habit of a skin care regimen every morning and every night also considerably aids in the delay of aging skin.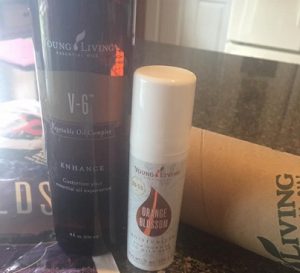 BONUS TIP FOR SKIN CARE ~~ If you're lazy on a particular day, make sure you take good care of your skin with a NIGHT TIME regimen at least; as the skin repairs itself during the night. 😉
Are you rubbing your head and asking yourself, "What Are Essential Oils?" And, "How Can They Help?"
There are those that have never heard of these oils. However, essential oils have been around for awhile. My intention with this post is to bring awareness to those that have not experienced the journey.
These bottles of oil are all natural and pressed out from plants, flowers, and trees. Young Living's Oils are all derived from farms and are 100% pure. Most of the over-the-counter beauty products on the market today are chemical based, and consequently loaded with "stuff" that does more harm than good for your skin.
Gary Young; Late Co-Founder of Young Living wanted to offer beauty products that supplied nutrients…and yet, wouldn't clog pores. Premature aging skin is so delicate. It benefits best from pure, natural, oils that Gary developed with advanced skincare formulas right in his own labs.
I'm currently using Young Living's ART Gentle Cleanser and The Orange Blossom Moisturizer. Both products are excellent, anti-aging, and gentle enough to use morning and night, and on sensitive skin. =)
And Finally…(My View) ~~ The Best Essential Oils For Aging Skin
From reading and researching, I strongly believe that Frankincense and Lavender are the two, top, and best essential oils for anti-aging. However, there are many others that are not far behind that I'll be including below. I found 8 essential oils in total that were anti-aging and beneficial for mature skin.

PLEASE NOTE: These oils need to be used with carrier oils such as: jojoba, olive, pomegranate, and Young Living's V-6 Vegetable Oil Complex. They are too potent to be used directly on the skin.


Frankincense ~ Rich, sweet, and inviting scented oil that improves skin elasticity, reinvigorates the skin, balances skin pH, improves tone, reduces the appearance of acne, sunspots, age spots, moles, stretch marks, fine lines/wrinkles. Also aids in the protection of skin cells from damage. Frankincense & Myrrh used for holy incense burned in Jerusalem, and a wise man's cure.

LAVENDER PHOTO CREDIT – HEALTHYLIVINGHOWTO.COM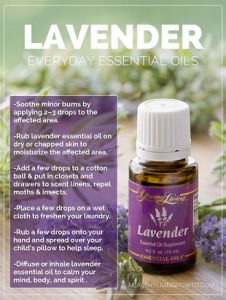 Lavender ~ Floral, fresh, and tranquil scented oil that is antioxidant, anti-inflammatory, aids in combating free radical damage, well blended with Frankincese to reduce age spots and blemishes, good for sunburns, cuts and bruises, excellent for perfumes, soaps, and fresheners, can be added to shampoos, skin care products, good for hot baths, body scrubs, and massages.

Grapeseed ~ This oil is actually an carrier oil, so it has a faint, sweet fragrance. It is good for acne-prone skin, is high in vitamin C, it repairs skin cells, soothes chapped skin, it's not only good for lines and wrinkles, but it helps reverse the aging process. Excellent for the skin (at any age), however, great for aging skin due to its impressive healing properties. This oil is also one of the best for age spots. Sandlewood ~ Superior, woodsy scent that is favorable and long lasting. It gets rid of acne, evens out skin tone, it's anti-inflammatory, aids in skin agility and vibrancy, it's an anti-viral agent, tightens large pores, it's an excellent moisturizer, a good cleanser, extremely high in antioxidants, and some studies for skin cancer protectant. Rosemary ~ Strong, woodsy, and minty scent that comes from evergreen leaves. Excellent for hair growth…strengthening roots, known for use in skin and hair creams, helps fight free radical damage, effective for all skin types, good for eczema, excellent for burns, good for wrinkles and skin tightening, good for scars and acne, lightens age spots, and good for cell growth. Clary Sage ~Pleasant, efflorescent, floral, and warm scent and a natural deodorizer that helps prevent hair loss, tones and tightens the skin, it prevents acne, helps promote healthy skin PH balance, an excellent pore cleaner, very rich in antioxidants, helps relieve stress; which always aids in anti-aging, and, it also strengthens your gums; thus making your gums and teeth more attractive. Carrotseed ~ This oils has an earthy and woody scent and is very sweet smelling. This is another amazing essential oil that is crazy rich with antioxidants that fights and reverses damaged skin. It also is known for tightening the skin and promoting cell growth. It's great for improving skin tone and skin agility, and is also a really good moisterizer. In addition, it's an excellent addition to various creams and lotions for younger-looking skin. German Chamomile ~ German Chamomile ~~ The distinctive fragrance smells slightly like an apple. It's also commonly compared to a sweet and medicinally scent. This particular essential oil is great for Rosacea and various other rashes. It's also good for extremely dry skin, awesome for puffiness around the eyes, good for skin irritants inside the mouth from cancer treatments, is good as an anti-inflammatory, and is also excellent for anxiety and stress.
I Certainly Hope That I've Enlightened You With a Few Essential Oil Facts That You Didn't Know In Regards to Beauty!
This is an awesome essential oil blend that I LOVE to diffuse! I love this blend!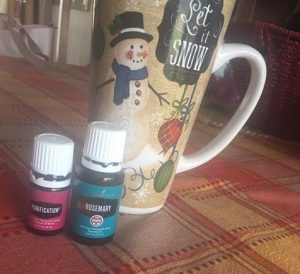 Don't let spots and fine lines hold you back. Essential oils, an ancient beauty secret, are perfect for softening the signs of aging, and restoring a radiant complexion. Our advanced skincare formulas contain none of the undesirable chemicals and preservatives found in mainstream skincare, and all of the essential oil power that can help you rediscover your natural beauty. ~~ From Young Living Essential Oils

Young Living's Seed To Seal
Young Living embraces a rigorous quality control standard to help ensure our products meet strict specifications. Seed to Seal is our set of standards that help ensure that with every pure essential oil and Young Living product your family uses, you're enjoying the benefits of our global resources, industry leadership, and over two decades of innovation. The result? A pristine final product that you know has been created with conscientious Sourcing, Science, and Standards—the three pillars of Seed to Seal. ~~ From Young Living Essential Oils

Note From The Author: While I'm not actively promoting Young Living Essential Oils; If you're even slightly interested, you can get in touch with me through email ~~ tammy [dot] embrich 26 [at] gmail [dot] com
P.S. ~ My Young Living ID (Distributor) #15390658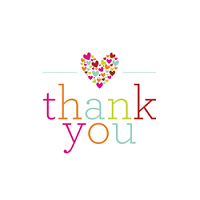 Thank you for reading!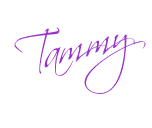 The following two tabs change content below.
Blogger and Beauty Influencer