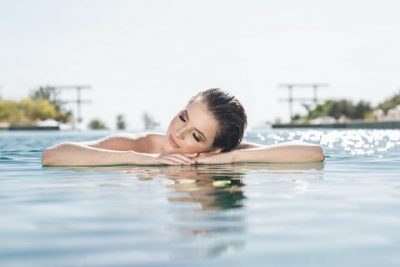 Hello There. What a year 2020 has been!! I honestly didn't know how I was going to start this post since I haven't posted consistently.
Have I stopped my obsession with beauty and makeup??? Of course not!!! Lol =)
In fact, I've been heavily focused on my Beauty YouTube Channel. It's essentially all I think about. I'm ALWAYS thinking about my next idea or theme for a new video. It's what I love and absolutely enjoy doing. It's definitely a deep passion of mine. However, little did I know that 2021 was going to include RETIN-A.
I wanted to make this year different…productive, all while supporting a commitment to my outward appearance to the world. This literally has become my utter existence for approximately the past three years, or more.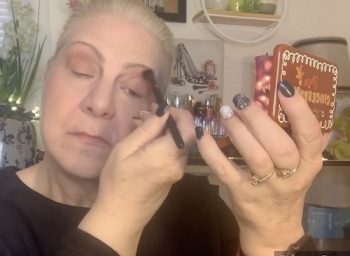 Of course with Covid, last year was challenging for all. This virus has affected everyone of us in some form or fashion. And, this year hasn't started out any different.
Unfortunately we lost a dog. My husband and I both tried to keep him as comfortable as possible up until he passed. That was the first time EVER that I watched an animal die. It was a hard thing to have to go through and I was surprised at how emotional I felt. He was old and it was generally time for God to let him transition over the rainbow bridge. <3
Then sadly, we lost my mother-in-law this past January. Indeed, a very sad ordeal for our family. Of course, we miss her dearly. <3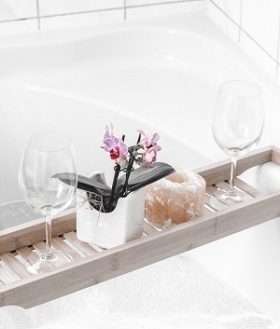 However, life goes on, but I desperately needed time to catch my breath. We all did!
So, a break from my normal routine was in order! My break turned into an (extended) project for my beauty room/studio.
This was an excellent distraction to give me some time to breathe.
So now, I think I'm ready to grab the reins full speed ahead and work tirelessly like I had planned for 2021!
That brings me to my next thoughts…
I wanted to provide a few beauty tips in this blog post. I've been trying out some new skincare. One of those products is Retinol/RETIN-A. It's been an interesting journey!
I started out by trying many different Retinol products that was readily available in stores. For the most part, I stuck with Neutrogena. I have many other skincare, non-retinol/RETIN-A products of that brand, as well as makeup. It turns out that I LOVE Neutrogena!!! Although, I support other brands, such as Milani, Avon, #7, Elf, and many others.
Of course, I wanted to start out vigorously with my experience with RETIN-A! I found out rather quickly that there is no such thing as (starting out) with daily generous applications of retinoids. Period!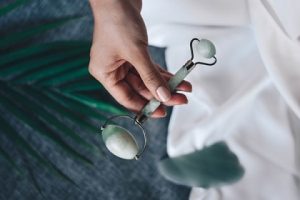 Well…I had (deep down in my subconscious) known this by watching other established YouTubers. This was also expressed by my primary care physician who prescribed my first tube of this miracle, anti-aging cream. She did say that the tube she prescribed lasted HER an entire year. And yet, I began with my instructed, pea-sized amounts to my face, and another pea-sized amount for my neck. Had I mentioned that these amounts were generous ones!??? So, in truth, I began using way too much.
My discomforting results started me in some careful RETIN-A research of my own.
And My irritated afterglow set me up for filming another video…you can find it below the tips.
In that representation, I shared most, (the rest is yet to come), of my experience with the well/known anti-aging/acne cream, including some awesome tips…nine to be exact. Some of those tips included a few ones from Angie, from her Hot and Flashy YouTube Channel.
My 15 Tips…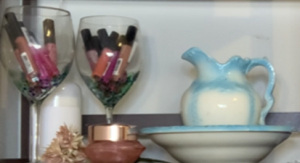 1 – Always apply RETIN-A to a (dry) clean face. Especially when first starting out, the cream will go deeper into the skin when the face is wet. That will cause more irritation, redness and peeling.
2 – Try applying a very gentle moisturizer (first) before the RETIN-A. Then reapply that same moisturizer over it.
3 – Try using a pea-sized amount mixed with your daily/nightly moisturizer when first using it.
4 – Do test a small area on your skin before using RETIN-A. Try and leave the test area alone for twenty four hours to see if you have any reactions.
5 – Avoid the eye area…especially when first starting out. The eye area is much more prone to irritation.
6 – Start out by applying only a pea-sized amount. Rub fingers together and apply evenly over the face and a little amount over the neck.
7 – Use RETIN-A at night. That way you won't have the sun to aggravate, interfere, or cause the cream not to work.
8 – Start out using Retin-A only one time per day. Preferably, start out using it once per week and gradually build on.
9 – I have found that Rose Hip Seed Oil to be very soothing and less irritating on the skin.
10 – Always use a sunscreen when using RETIN-A during the day. When you use this particular anti-aging cream, you are more apt to burn and burn more severely.
11 – Regular use of (gentle), creams and lotions containing oil (while using RETIN-A) will help reduce redness and more skin irritations.
12 – Do not use extra acne treatments while using RETIN-A. It WILL cause more skin irritations and acne.
13 – Facial waxing is NOT recommended while using RETIN-A. It will only make any skin irritations or reactions you may have worse.
14 – Do not give up on using retinoids if you experience irritated, red and peeling skin starting out. This is your skins way of ditching that first layer of skin. Simply cut back and apply it every other night or try twice per week, or even once per week. It does take 3 to 4 months to start seeing good results, so practicing patience is highly recommended.
15 – If all else fails, seek advice or treatment from a dermatologist or your primary care physician.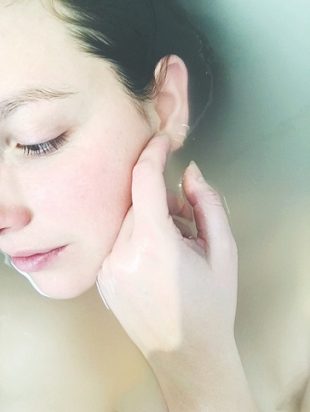 Now For That Video!!…
Thank you so much for reading! <3 <3 Feel free to leave your comments below.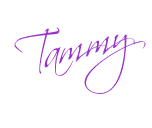 The following two tabs change content below.
Blogger and Beauty Influencer